Make an Impact
Garments to Go, Inc. is THE professional "go-to" place for all your corporate apparel wants and needs. With more than 20 years in the corporate imaging industry, we start with the best and most respected garments available. Let our experienced team help create your ideal image. Whether it's high quality embroidery, eye-catching screen prints or a new "knock-out" logo……we've got you covered!
Let our Art Department create a design that's "you". Ask about our specialty items and corporate gifts. The GTG Art Department is ready to share its creative genius. Have a question or problem? From customer service to company owners, our friendly and knowledgeable GTG team is always available to help you.
Our customers range from Fortune 500 companies with thousands of employees to little league teams with big dreams. Let us put our team to work for your team!
We Are Different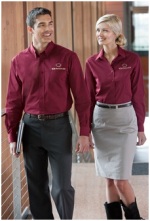 As a uniform and image management company, we understand your needs and concerns. Garments To Go, Inc. takes the hassle out of your apparel program. We will customize a program to meet your individual needs.
Strategic Alliances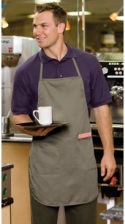 At GTG, our clients enjoy custom manufacturing. By maintaining strategic partnerships both domestically and abroad, we offer the highest quality apparel at competitive prices. Our in-house specialty is aprons; if you can dream it, we can make it. Using individual styles, colors and sizing requirements, the result is a unique look that's all yours!
Custom Solutions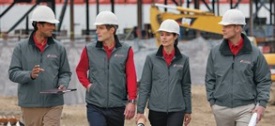 The GTG difference is quality assurance. All apparel customizing is done in-house for consistent quality control. And because we embroider and screen print at our own facility, we can show our clients pre-production samples. Your ideas or ours; at GTG our on-site graphic artist is always ready to help create the perfect design.

Contact our sales department at 800.967.5864 to see how we can meet meet your apparel needs.